Tempted? How does this sound?
Waking up to a cup of one of the world's best coffee producers before walking through one of several UNESCO world heritage sites and natural preserves, to the sound of church bells in one of the countries famous rock churches en route to the Museum to visit "Lucy" remains one of the earliest human ancestors. All this during visits to a few cities around the country to meet with hand weavers, shoemakers and garment makers. How does that sounds?
Perhaps your style may be more to do with gaining some knowledge from Massai whilst trying out bead making before joining a nature reserve where Elephants are present as you visit an amazing factory, or visiting the Mombasa textile market before getting back the next day to see how the local leather is made into the most desirable pieces of accessories and realise how well bronze can be cast into the most gorgeous jewellery pieces. Does this have your name all over it?
Or maybe you are more attracted to the idea of going for a very early morning walk along the private Bojo Beach, before taking a ride to the coast to visit talented batikers, then back in the evening to enjoy a plate of Red Red or Kele Wele to the sound of Afrobeats before you rest to wake up to a journey up north, to visit skilled artisans of indigo dyeing, kente weaving and raffia weaving, with a salute to the Black Star as you make your way back to the apartment. Is that more up your "Oxford" street?

We believe one of these will hit home for you. Why? Because we designed this opportunity with you in mind.
Admittedly this is one of our most exciting projects we have brought to you – our Fashion Africa Sourcing Trips (F.A.S.T.)! We are offering three different trips for you to choose from to Ethiopia, to Kenya and then to Ghana. Choose one or join us for all!
We launched our first sourcing trips in partnership with local host British Council Ghana and Hatch Africa. After we had developed and delivered the first Fashion Africa Sourcing Trips noticing the immense interest, and requests by our followers and network, we just had to repeat F.A.S.T. Ghana and offer two other countries too for you!
These trips are tailored towards fashion industry professionals and visionaries looking to explore opportunities to produce socially conscious products in Africa.
Look out for our GHANA promo video coming soon! For now do see our video here to get you ready for October! https://vimeo.com/202565994
This series of immersive fashion business mission trips are focused on connecting the fashion business world with the producers and artisans in Africa. Our initiative is focused on development and so we aim to build direct relationships with the fashion design community and artisan focused social enterprises throughout the African continent.
The itinerary includes an exploration of these businesses through on-site visits of Artisans workshops and manufacturers factory houses (but hurry registration deadline ends June 30th!)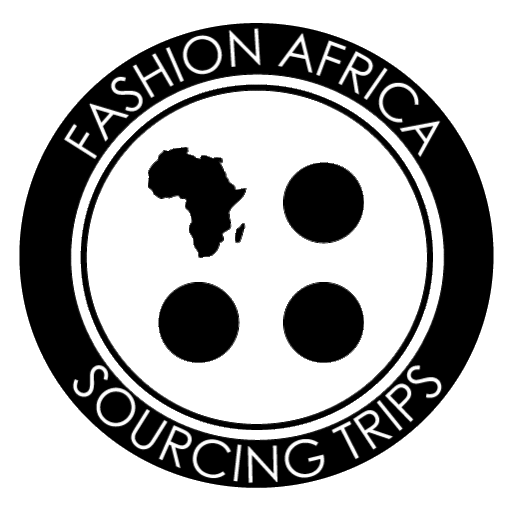 Register your interest at: info@africafashionguide.com and book via eventbrite here for Ethiopia, here for Kenya and hear for Ghana. We encourage you to go F.A.S.T. with us and so can't wait to host you in Ethiopia, Kenya and Ghana for our new business mission trips – Fashion Africa Sourcing Trips!
But note these trips have very limited spaces. We are keeping it low to make them most effective for you. So do register soon to avoid disappointment as each country will only be visited once in a year.
Therefore book now and ' F.A.S.T together and effectively.
See our website for FAQ here:
www.fashionafricasourcingtrips.com
Share this event on Facebook and Twitter
We look forward to hosting you in Africa for our new project!
Best,
Jacqueline Shaw
Director
Africa Fashion Guide Ltd